CASE STUDY – LED INDUSTRY
The Need
This company did not know that casting could be used to create vacuum chambers. They were using a "hogged out" process from a block of aluminum with significant machining.
The Solution
By applying our VaPore® aluminum casting technology to create these vacuum cast chambers, we achieved a 48% per part savings. In this case the pattern paid for itself after 4.6 units. This translated into a nearly $2 million in material cost savings in just the first two years of production.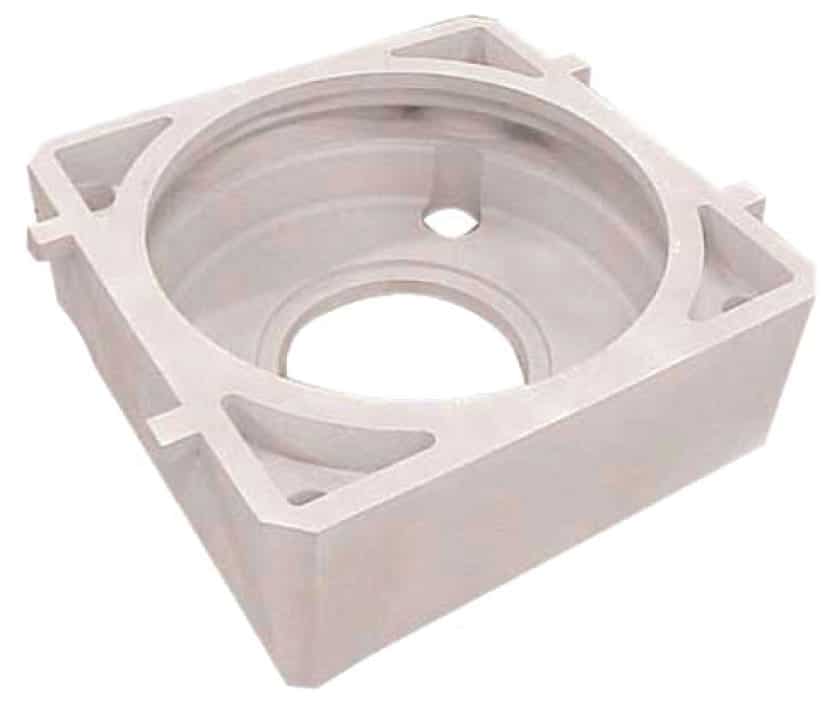 Machined Billet vs. Palmer VaPore Casting
Per Part Savings: $3,231 (or 48%) Pattern pays for itself after 4.6 units