While technology changes and progresses on a daily basis, some things never change. As you read our history, you'll see the common threads of engineering smarts, ingenuity, hard work, and customer dedication…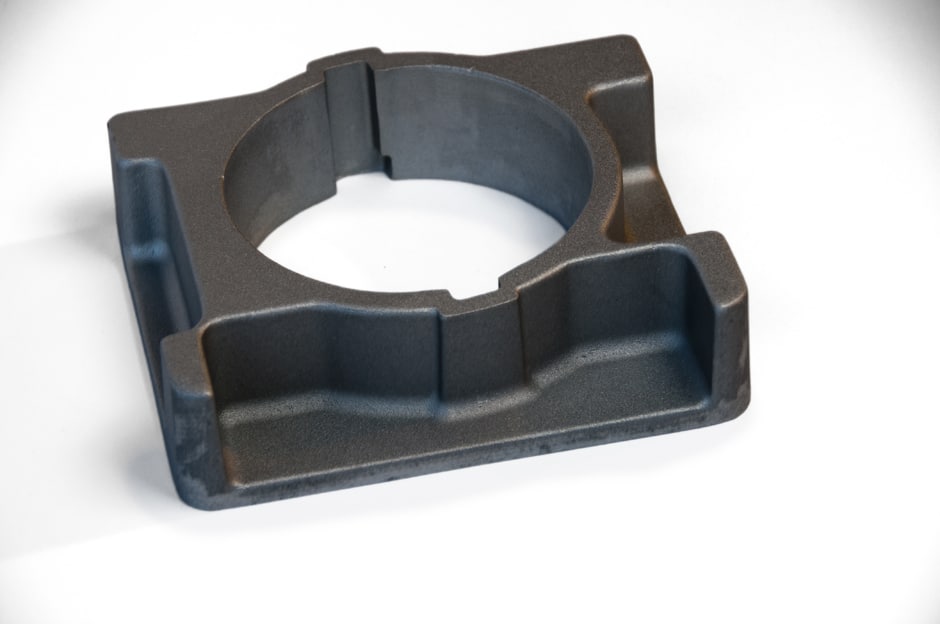 In the 1940's, Roderick Jensen served his apprenticeship and became a journeyman patternmaker with a reputation for precision work. With the skill and dexterity essential to the tooling trade, he also recognized that patterns could lead to repeat business in a foundry. He and his wife Evelyn started Palmer Foundry in a cinder block garage on Pleasant Street in Palmer, Massachusetts in 1951.
In 1960, Rod and Evelyn built a new facility and moved the foundry to its present location on Mt. Dumplin Road where they worked together to expand the business. When Rod passed away in 1973, Evelyn became President of Palmer Foundry until her retirement in 1981.
In 1976, Rod and Evelyn's son, Frank, joined his mother at Palmer Foundry and engineered the company's marketing of high quality aluminum castings toward New England's fast growing high-tech instrument market. Frank's wife, Carol, soon joined him at the foundry, followed by his two daughters, Beth and Lori, establishing the next generation of management at Palmer Foundry. As Evelyn moved toward retirement, Carol took on the responsibility for the company's financial management. Together, Frank and Carol expanded the business to 60 employees.
In the year 2000, Frank and Carol sold the company to Dave and Bob Logan. The Logan brothers have leveraged Dave's entrepreneurial and financial instincts and Bob's mechanical engineering and management skills to usher in Palmer Foundry's latest era of innovation and achievement. The Palmer Foundry of today produces aluminum castings that are recognized and trusted worldwide for meeting the most demanding specifications.
In July of 2020, Dave Logan's son, Rob, assumed the role of President and ushered in a second generation of Logan family stewardship at Palmer Foundry. Rob has worked to assemble a dynamic team for the next decade and is excited to lead Palmer Foundry's efforts to install automation and bring Palmer into the 21st century of manufacturing excellence.